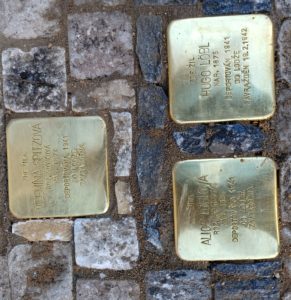 Address: Veverkova 1409/12, Prague 7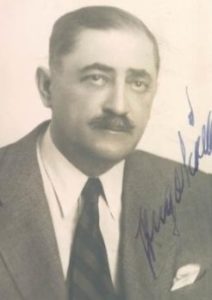 Born 16. 07. 1875
Transport B, no. 208 (21. 10. 1941, -> Łódź)
Murdered 19. 02. 1942 Łódź
Hugo Lobl was born in Jablonec in 1875. He was married to Alice (Lilly) and they had two daughters, Hella and Susie.
Hugo went into the family business of Kramer & Lobl, manufacturing electrical accessories – exporting products all over the world.
In 1925 he constructed an enormous villa (Vila Lobl) in Jablonec – a listed example of neoclassical artichecture – where he lived with his family. The family was forced to leave their home in 1938, and Hugo was dismissed from his own company the same year because he was Jewish.
He died in Lodz in 1942.
His grandchildren live in London – his family will never forget.